Other


As we move towards a more sustainable society, we must re-use and recycle more, and landfill less. As landfill taxes, landfill operator and haulage costs continue to rise, and packaging waste regulations become more stringent, the recycling of materials assumes an ever-increasing importance.


Wood Recyclables
• Crates
• Bins
• Pallets
• Rolloff for scrap wood


Metal Recyclables
• Steel
• Aluminum
• Cans
• Mixed metals/plastic
• Drums


Contaminated Plastics/Cardboard Recyclables
• Wet Regrind
• Oily Plastic
• Wax Covered
• Plastic Sandwiched Cardboard


E-Waste Recyclables
• Computers
• Batteries
• Printers
• Fax

Call us with your specific needs!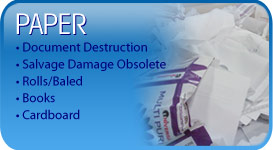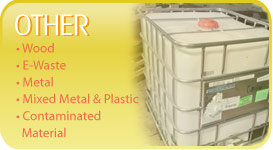 Ask about our walkthrough audits.